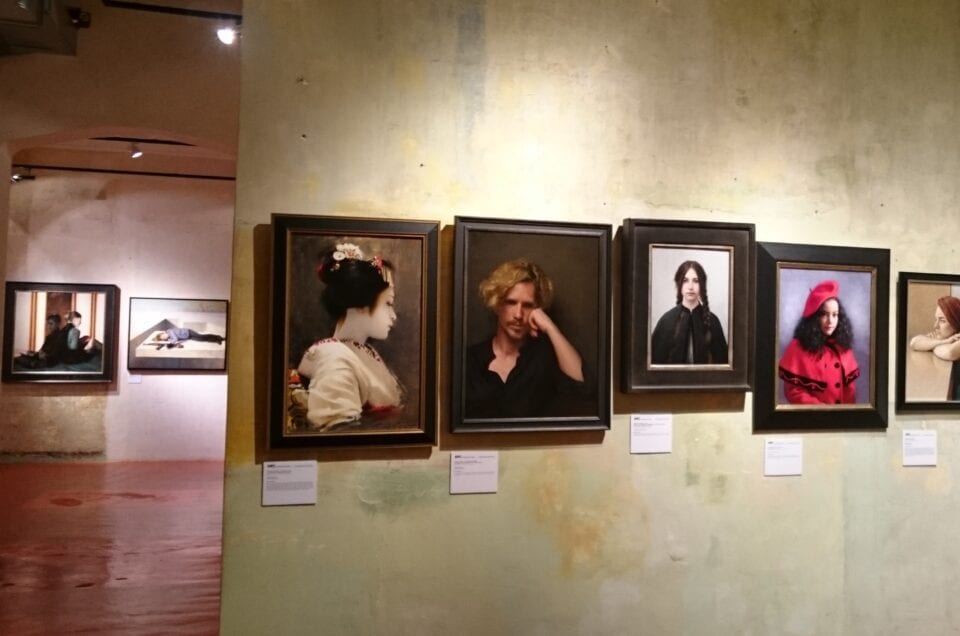 New York exhibition
Barcelona
The 14 th International ARC Salon Exhibition consisting of 99 works from around the world was first exhibited at the European Museum of Modern Art (MEAM) in Barcelona, Spain from 6 th Dec 2019 – 16 th Feb 2020. An award ceremony was held at the MEAM where artists from all over the world were present with hundreds of people in attendance, showcasing the international nature and collaborative spirit of this new wave in contemporary art. Realistic works in 11 categories including Figurative, Portraiture, Imaginative realism, Drawing, Sculpture, Plein Air Painting, Still life, Animals, and Fully from Life were shown.
Art Renewal Center (ARC) is a non-profit, educational foundation leading the revival of realism in visual arts. The ARC is the foremost and only vetting service for representational art schools ensuring that the teaching curricula and quality of teacher and student work meet their strict standards to become ARC Approved. The ARC works with other ARC Allied Organizations, artist groups, museums, and publications to become a central news hub for the 21 st Century Representational Art Movement.
New York
Sotheby's New York is the premier destination for auction and private sales. The 14 th ARC Salon showcased the 21 st Century Representational Art Movement to an elite audience of collectors and art enthusiasts 1 st -8 th July, 2020.
---
You might also like
---
---