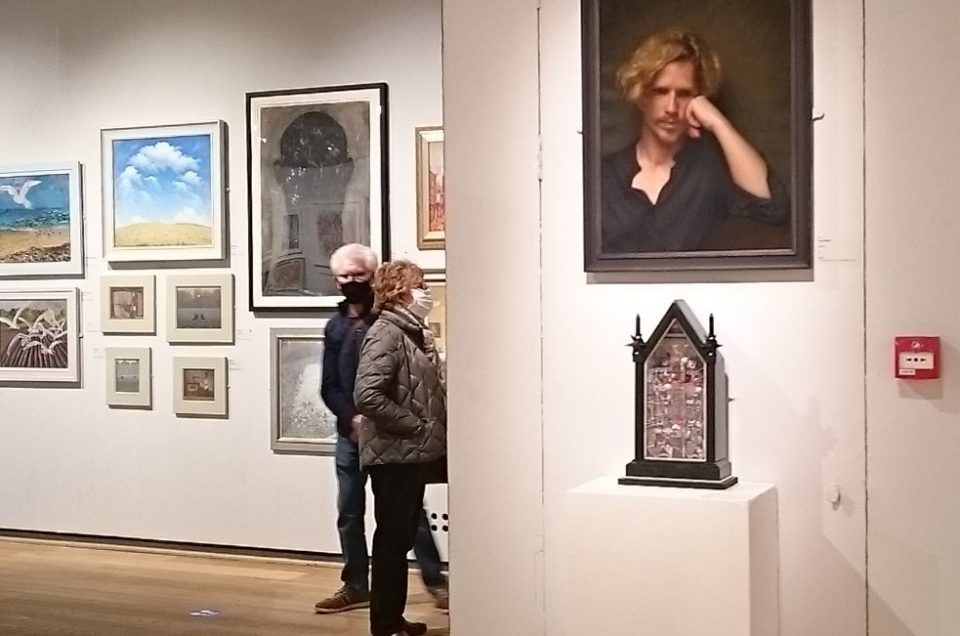 Annual Exhibition 2021
The Royal Society of British Artists (RBA) boasts just over 100 of the UK's top painters, sculptors and printmakers as members, all possessing the highest level of skill in their chosen styles and media. Alongside the membership, the exhibition will include works selected from the society's open call.
RBA exhibitions always guarantee that no matter what your preferred subject matter, style, medium, colour palette or budget, you will be sure to find a work of art you would love to own.
President Mick Davies's statement about the exhibition
This is my second year as president, and I am delighted to celebrate another RBA exhibition at the Mall Galleries showcasing figurative art at its best.
We have all been challenged by the 2020 pandemic and adverse weather conditions, so it makes it all the more exhilarating and joyful to engage in something as uplifting and inspiring as this exhibition.
This year we have a record-breaking number of works submitted by non-members and I wish to congratulate those whose work is represented in the show. There were many others we would like to have included, had we had the space to do so – it was such a difficult task for our Selection Committee.
Over the last three years we have made a concerted effort to reach out to young artists and, as a result, this year saw 328 submissions from them and we have included 60 in this show – all selected on merit. This is a testament to our commitment and success in encouraging your people to involve themselves with our Society.
It will be apparent from the show that our Members have worked extremely hard to present their best works for you to enjoy, whether viewing them in the gallery or online, and I express my thanks to them all.
'Investing in art for the future is investing in the future of art'.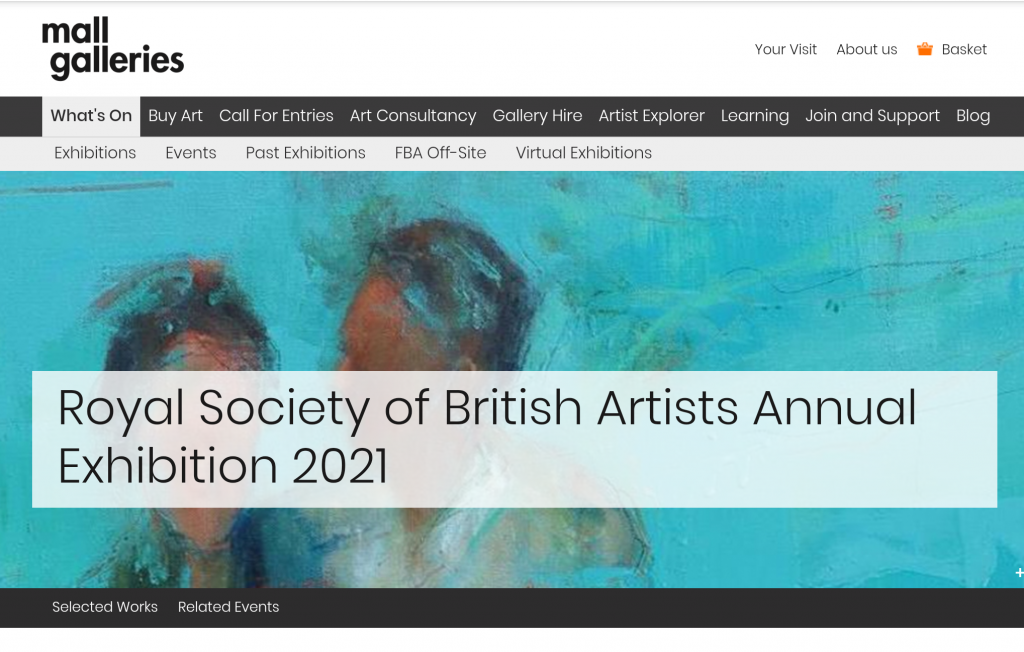 President introduces the exhibition in YouTube video
https://www.youtube.com/watch?v=BFZPlydA8Mg&t=118s
(The video is watchable via the link above.)
Virtual Exhibition
'We hear that some people join their friends over video call to take the tour together, with a glass of wine and a chat; your own personal Private View.' Royal Society of British Artists
My Portrait ' Waiting' exhibited at the RBS Annual Exhibition 2021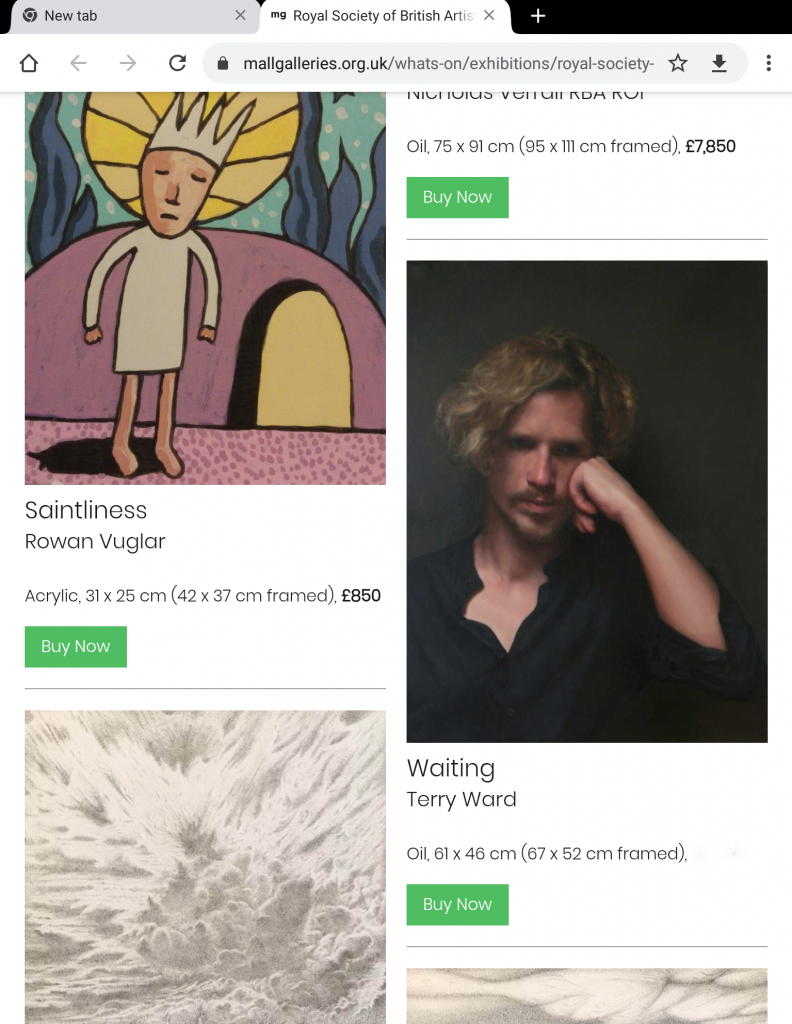 All visitors have to wear masks with social distancing, not the usual atmosphere that one is used to at art exhibitions during normal times. Nevertheless, it is one of the earliest physical art exhibitions in the UK whilst the lock down is still not completely uneased. Trafalgar Square was empty without a soul during the time of the exhibition.
There are 466 pieces of work this year including Members.
---
You might also like
---
---