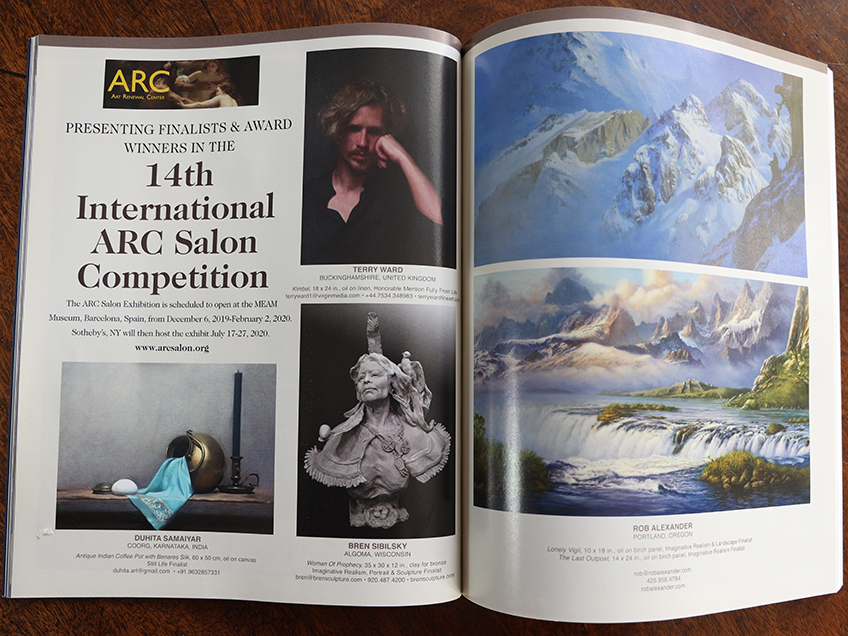 Honourable Mentions
Terry Ward's portrait Kimbal was awarded Honourable Mentions in the Fully from Life category in the 14 th International Art Renewal Center Salon Competition. It was showcased in the ARC Salon Exhibition at the European Museum of Modern Art (MEAM) at Barcelona, Spain from Dec 2019 to Feb 2020. Subsequently, it was to be exhibited at Sotheby's, New York from July 17 th to 27 th , 2020. Sotheby's New York is the premier destination for auction and private sales. But an indefinite online virtual exhibition was arranged instead due to covid-19.
ARC Salon Fully from Life category article – please click here to view the PDF file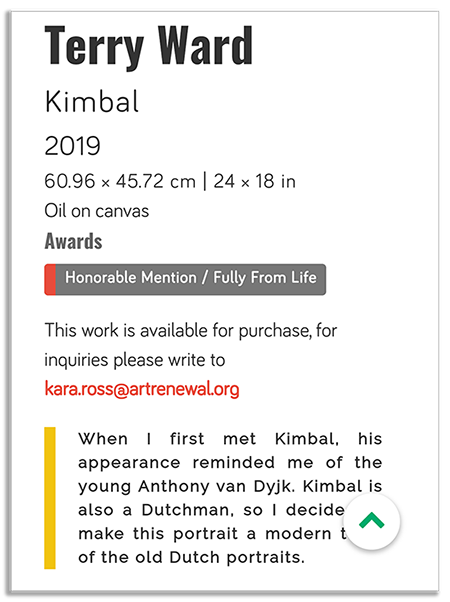 The Challenges of working Fully from Life
Art Renewal Center Salon's editorial said, ''The Fully from Life category highlights works created solely from life without the use of any photographic references. Working directly from life poses unique challenges to the artist. The natural world cannot be copied – it must be interpreted. In the absence of an intermediary, like photography, to assist in the translation of the subject, the artist is guided only by his individual exploration of the subject to create a uniquely personal representation of reality.''
Fine Art Connoisseur magazine
Fine Art Connoisseur magazine has also mentioned about the winners of the competition. The magazine, based in United States, serves art collectors and enthusiasts around the world. It has developed a particularly strong reputation for its editorial coverage of realism, a field of artistic excellence generally overlooked by other periodicals.
---
You might also like
---
---